Last time I explained some rules for actual, in-person dating. But now we're back to the online stuff. Here are some actual messages guys have sent me. (Don't be like them.)
————
From Match, about 2 weeks ago
Setup: A guy makes several nice comments on my photos. So I message him back "Why, thank you!" Then I go check out his profile. He's not bad
looking, but his clothing choices make him look a bit like a thug. Not my type. I don't want to hurt his feelings, but I don't want to lead him on, either. So I pick two other things about him that don't work for me, which hopefully won't hurt his feelings, and I message him:
Me: Hey [Name] – You're cute, but you're too young(!) for my target demographic. (I'm kinda hard-core about that parameter. Sorry.) Also – when I wear those great 5″ heels from my photo (which is often – I frequently wear 4-5″ heels), they make me 5'11", which is taller than your own max-target-height of 5'10" in a woman. Best of luck in this crazy online dating world! (Isn't it just awful? There's got to be a better way!) Hugs, [Mouse]
I'd thought that would be it, but he messages me back, arguing the point:
Him: I'm 46 your 47 I'm 6ft
Okay, I'll explain my logic to him:
Me: Your profile says you're 45. I'm 47 – almost 48. And your profile also says that your height limits are 5'0″ to 5'10". Just sayin'. (I pay attention to peoples' parameters.)

Him: Are you looking to date a number or the person behind the number??' Remember your in your 40's still NOT 50's I'm starting to think you would make dating very tough.. You should really stop thinking and enjoy.. Goodluck please don't email back
I would "make dating very tough?" Well, yeah, because I've already said I'm not interested in going out with him. But now he's accusing me of wanting to "date a number," so I have to defend myself and state the obvious.
Me: When I meet people in-person, I'm interested in them, as a person. When I'm scouting for specific parameters that meet my set of criteria (i.e. online), I'm interested in numbers. Obviously I've made mistakes before, in my personal choices, or I wouldn't be trying to do this by relegating it to the math. And, clearly, I recognize that there are actual human beings (in most cases – not all) behind the online profiles. As before: I wish you luck in this morass of online dating. Peace, [Name].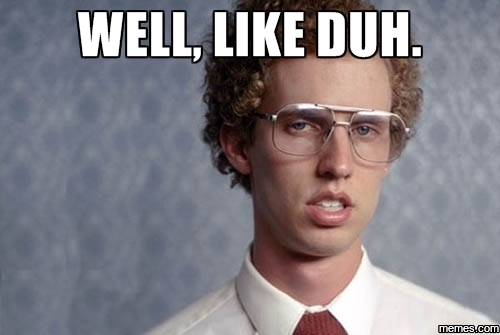 But apparently he couldn't let it go:
Him: Please don't email me back, I guess your don't listen..
Whoa! Did I just dodge a bullet?